Things to Look Out for When Buying CBD Oil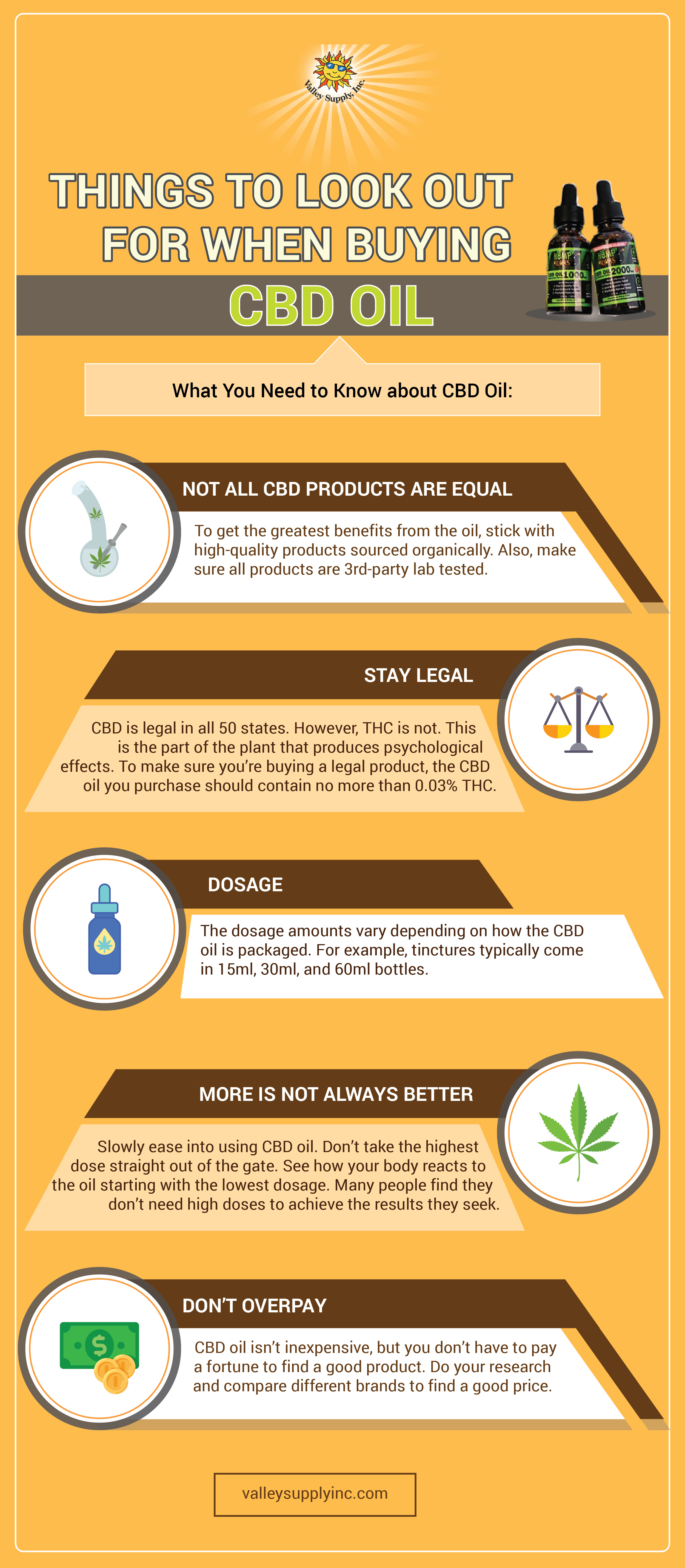 Are you interested in using CBD oil? Many people use this oil that is derived from the hemp plant to treat a wide range of ailments. Some use it to treat acne while others are interested in its anti-inflammation properties, and others use it as a natural antidepressant. Whatever the reason is that piqued your interest in CBD oil, here are some things you need to know before you buy.
· Not all CBD products are equal: To get the greatest benefits from the oil, stick with high-quality products sourced organically. Also, make sure all products are 3rd-party lab tested.
· Stay legal: CBD is legal in 50 states. However, THC is not. THC produces psychological effects, CBD provides the health benefits, but without the "high". To make sure you're buying a legal product, the CBD oil you purchase should contain no more than 0.03% THC. Hemp Bombs CBD contains 0% CBD.
· Dosage: The dosage amounts vary depending on how the CBD oil is packaged. For example, tinctures typically come in 15ml, 30ml, and 60ml bottles.
· More is not always better: Slowly ease into using CBD oil. Don't take the highest dose straight out of the gate. See how your body reacts to the oil starting with the lowest dosage. Many people find they don't need high doses to achieve the results they seek.
· Don't overpay: CBD oil isn't inexpensive, but you don't have to pay a fortune to find a good product. Do your research and you will find that Hemp Bombs CBD is not only pure and effective but also reasonably priced.
When you're ready to buy high-quality CBD oil, shop online at Valley Supply, Inc. We offer wholesale pricing on all of our products, so your store can offer affordable CBD products to your customers. In addition to Hemp Bombs CBD oils, we also offer

Hemp Bombs gummies,

Hemp Bombs syrups,

Hemp Bombs capsules,

Hemp Bombs shots, and even

CBD for pets. All of our products are 3rd party lab tested and approved with 0% THC. Providing high quality products that you can sell in your store confidently is our #1 goal, and we have been doing so since 1982. To learn more about our CBD products, contact us today at (888) 319-6652 to explore our wholesale program.