Benefits of Hemp Bombs CBD Gummies
CBD has become one of the most popular nutritional supplements for therapeutic usage, as it is consumed by millions daily to ease the symptoms of a broad range of conditions. The impact of CBD on wellness has been promoted through anecdotal evidence for the last decade, and there are now scientific studies that provide evidence of its efficacy in a therapeutic setting.
One of the most convenient ways to utilize the power of CBD to improve health and wellness is through edible consumption. To that end, many manufacturers have developed products to fill the market niche with items such as Hemp Bombs, which incorporate the benefits of CBD into a convenient and easy to ingest candy-like gummie. When used as

Hemp Bombs CBD gummies can provide a simple and effective method for treating the symptoms of many conditions including chronic pain, anxiety, acne, and cancer. They're portable, affordable, and you can even buy Hemp Bombs online at

Valley Supply, Inc. Keep reading to learn about the benefits of using

Hemp Bombs CBD gummies.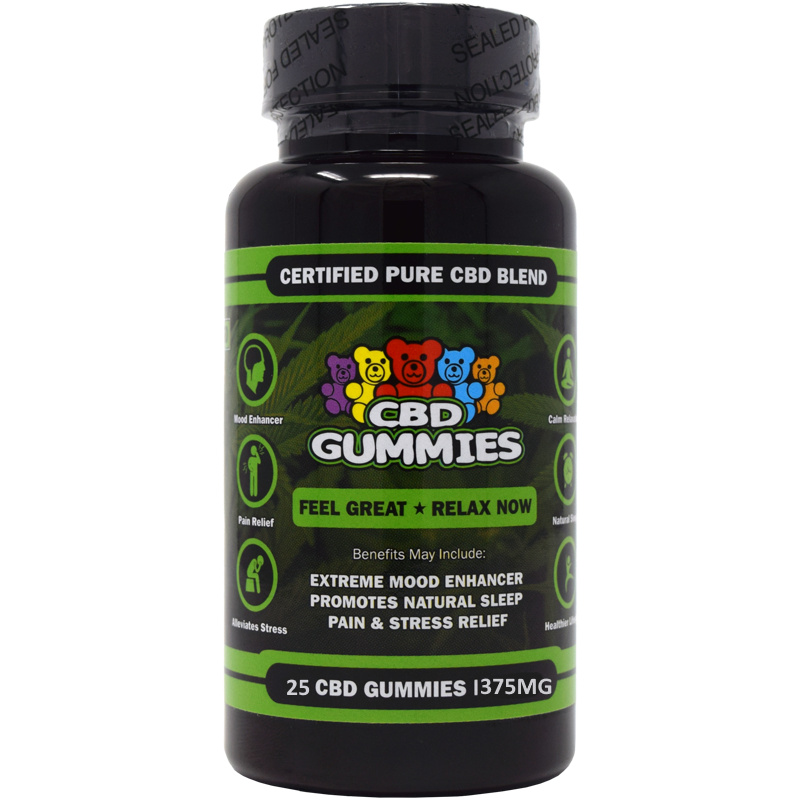 Convenient and Easy to Take
One of the biggest benefits of using Hemp Bombs CBD gummies when compared to other CBD products is that they are easily portable and can be taken virtually anywhere. To ingest them, you chew them just as you would any gummy candy. They can be carried in your pocket discreetly without need for refrigeration, and they aren't messy or difficult to dose like some other CBD delivery methods. When you need relief with CBD, simply eat a few gummies and know that help is on the way.
No Psychoactive Compounds
Though CBD can be valuable in treating conditions like depression and anxiety, Hemp Bombs CBD gummies contain no psychoactive compounds and 0% THC. Because Hemp Bombs CBD gummies don't contain THC you can enjoy the benefits of CBD without abstaining from your regular day-to-day activities.
Readily Absorbable

Hemp Bombs CBD gummies take advantage of your body's digestive system to put the most active ingredient in your blood stream. When you vape CBD oil, you only get a fraction of the active ingredient. Vaping CBD may take effect more quickly, but with CBD gummies, you get most of the active ingredient in the dose delivered into your bloodstream through digestion. That means you get more effective relief with less product than with some other delivery methods.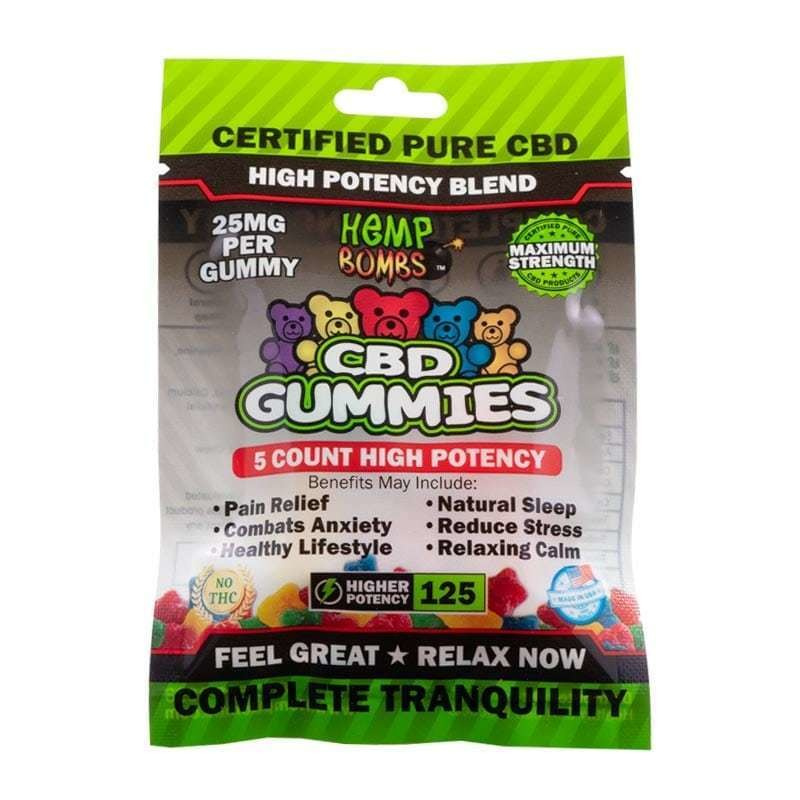 Last Longer
Eating CBD gummies also allows your body to slowly release the active ingredients into your bloodstream, which allows the effects of CBD to last longer. Instead of coming on all at once, the slow release can provide you with hours of relief from a single dosage.

Readily Available
CBD is now recognized as a legal substance by federal law, so it is available anywhere. Even if you don't have a dispensary or health food store near you, you can still get the best CBD gummies online. In fact, buying online can provide you with convenience and discounted pricing, which magnifies the benefits of using CBD gummies.
Effective for Many Conditions
CBD has become so popular partially because it can be used to treat a wide range of conditions. People claim success in using CBD for relief from cancer treatments, inflammation, chronic pain, insomnia, acne, depression, anxiety disorder, post-traumatic stress disorder, and nausea. A secondary benefit of the CBD is that it can be used to treat many conditions with minimal or no side effects.

If you've ever thought of trying a CBD product to improve your overall health and wellness, consider using Hemp Bombs CBD gummies as a delivery method for this beneficial supplement. To learn more about the benefits of

Hemp Bombs CBD gummies, contact

Valley Supply, Inc. at

(888) 319-6652.